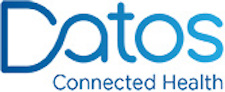 DATOS HEALTH ENTERS INTO U.S. 'GO-TO-MARKET' AGREEMENT WITH STRATEGIC INTERESTS
Validated, relevant remote health data and derived insights
eliminate additional work and cost using Datos
DECEMBER 11, 2016, TEL AVIV, Israel – Datos Health, a patient-generated health data (PGHD) management company, has signed a go-to-market agreement with the healthcare consulting firm, Strategic Interests, LLC (SI). This partnership will expedite entry of Datos's proprietary remote patient management solution within the U.S. healthcare market. Through the use of proprietary algorithms, the Datos platform incorporates patient generated health data (PGHD) and derived insights into the existing clinical workflow. Datos automatically manages and validates relevant data for enhanced clinical decision support to improve patient care on a large scale at a fraction of the cost, thereby eliminating the need for a monitoring call center.
"Datos is one of those exceptional best-in-breed companies, offering clear and immediate benefits to healthcare stakeholders for improved care and enhanced financial performance," said Al Kinel, President of SI. "Datos' novel approach to the current remote health data challenge is changing the way that providers care for their remote patients."
Strategic Interests drives first U.S. pilot for Datos
Leveraging long-standing relationships with healthcare providers and proven experience in bringing new healthcare technologies to commercial success, SI is helping Datos' initiate their first U.S. pilot at Rochester, NY-based Ridgeview Internal Medicine Group, LLP. Ridgeview's primary care physicians and care managers can remotely monitor patients suffering from hypertension using the Datos platform to provide clean, validated PGHD and derived insights directly into their existing EMR.
"The U.S. market is significant to us." said Uri Bettesh, CEO and co-founder of Datos. "To rapidly achieve commerical traction in the U.S., SI offers us a rare combination of sector understanding, a strong, relevant healthcare network and a proven track record of success with healthcare data technology companies. We are very pleased to have SI on board."
Based on Datos' current traction in Israel in under 18 months—four pilot programs with leading healthcare providers monitoring diabetes, high blood pressure, long-term and post-acute care—Ridgeview plans to extend Datos monitoring capabilities to other chronic health conditions.
About Datos Health:
Datos Health is an mDigital Health company that is setting a new standard in remote patient care. Datos has developed a proprietary IoT platform to help healthcare organizations improve remote patient care on a large scale at low cost. The Datos platform makes sense of, and more efficiently manages, the limitless amounts of patient generated health data (PGHD) produced from wearables and personal medical devices. Automated management processes combined with integrated in-depth patient insights and expert clinical predictions, help healthcare organizations enhance care while managing higher patient volumes at a fraction of current cost.
Healthcare providers that are interested in a demo of the platform, please contact Datos at info@datos.com.
Visit www.datos.com for more information.
About Strategic Interests:
Strategic Interests (SI) offers advisory and implementation services to help healthcare stakeholders collaborate, improve care and enhance financial performance. As trusted experts in transformation, SI combines vision, deep technological understanding and innovative thinking to each customized, pragmatic client engagement. Using our proven framework, our team of results-oriented, experienced thought-leaders—each with years of experience in various areas of healthcare including management, clinical, analytical, technical, and marketing—delivers on the specific needs of each project, ensuring our clients' objectives are met and their expectations are exceeded.
Visit www.strategicinterests.com for more information.
###