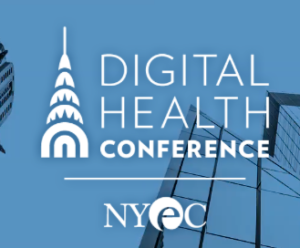 The 2016 Digital Health Conference (DHC) will bring together 500 senior-level healthcare professionals to learn about cutting-edge innovations and foster dynamic conversation addressing how healthcare is being redefined through technology. Strategic Interests will be there meeting with past and future partners.
DHC features a diverse roster of thought-leading, incisive speakers from across the healthcare spectrum. New York's healthcare and health tech community gather for two days of networking, lively intellectual exchange, and exploration to see what's new, what's cutting edge, and what will shape the future of healthcare.
Drop us a note if you'd like to set a time to meet us at the Digital Health Conference in New York City December 6-7, 2016.